Rope Access
WE PROVIDE PROFESSIONAL  ROPE ACCESS SOLUTIONS TO INDUSTRIES ACROSS THE UK
Opening Hours
Monday-friday:
10AM-6PM
Email Us
mast-rig-uk@live.co.uk
Rapidly becoming one of the most modern, safe and cost-effective approaches to working at height, rope access allows skilled technicians to reach restricted areas without the need for heavy plant or scaffolding.
And, because we employ multi-skilled and highly motivated Rope Access trained technicians and Superviors, Mast-Rig-UK is one of the UK's leading providers of this niche methodology.
Using techniques developed from climbing, caving and abseiling, our rope access experts skilfully navigate their way around incredibly tall and complex structures including Broadcast Masts, chimneys, bridges, Telecoms towers, high rise buildings, Water towers and more. With a truly multi-disciplined team, we are equipped to tackle everything from inspection reports and surveys, to system installations, maintenance and cleaning and de-cmommissioning of old equipment.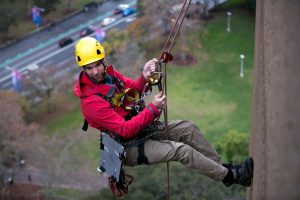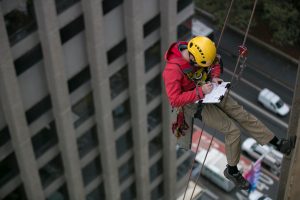 SURVEYS
Mast-rig-uk carries out all different types of survey reports, being antenna or steelwork, line of site (LOS) or mast and tower annual inspection reports, all carried out by our skilled engineers.
Detailed Reports
Information and data from the survey is processed in to a detailed report and returned to the client in great detail with all photographs and measurements required.
All Work Undertaken
Mast-rig-uk can provide a maintenance program to maintain your tower. Aircraft warning lights replacement and repairs, tower painting, fall arrest inspection and installations( (latchway).




Contact Us
For more information
With a military background and 15 years experience in the telecoms and broadcast industry. Available for any type of work in this field. From antenna installation, to mast and tower maintenance. Please get in touch through the contact form or give us a call.